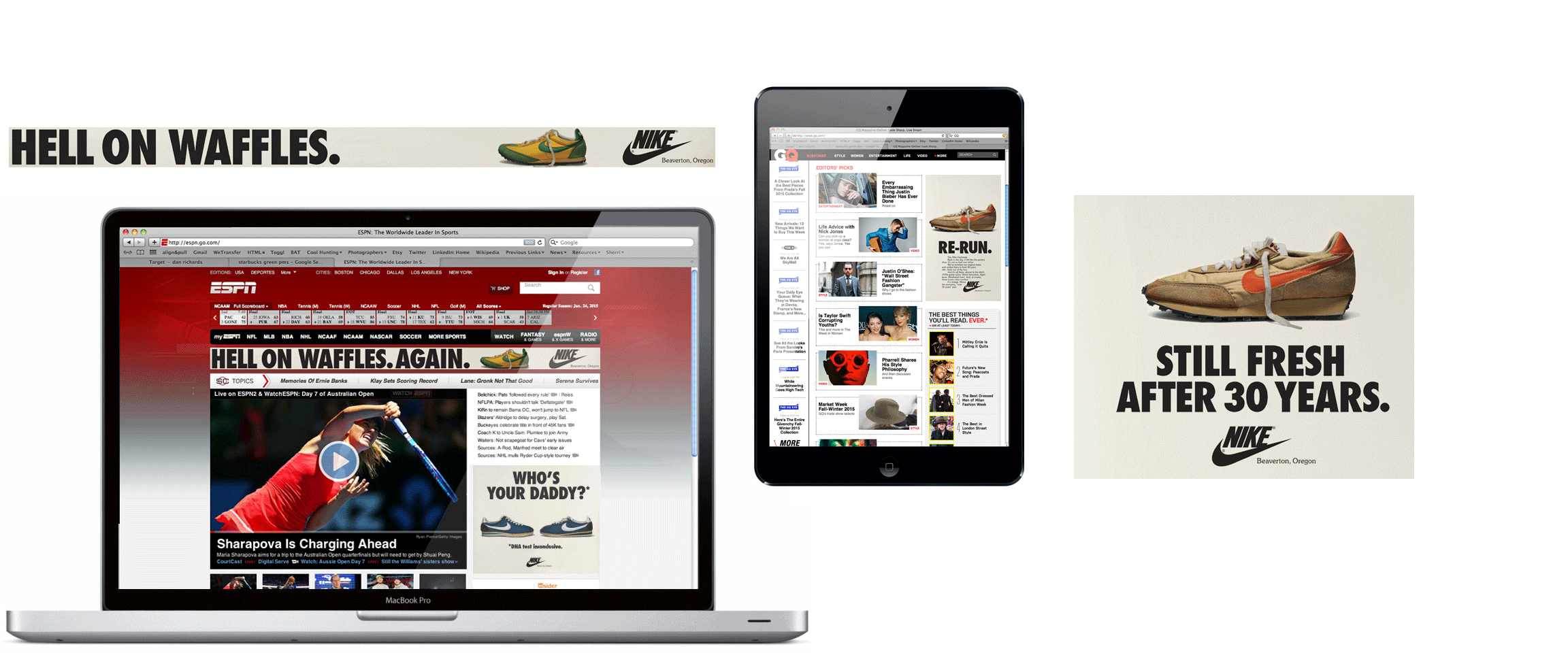 VINTAGE RUNNING
A comprehensive initiative to launch Nike's Vintage Running products. The campaign, made to look as though it had been unearthed from a late 70's time capsule, included custom boutique retail installations, print and digital advertising, an assortment of promotional collateral, and a PR piece designed and carefully produced to appear as a 35 year old runners magazine.
OREGON RUNNER PR PROMO
Part of a media kit used to help launch Nike's Vintage Running products and campaign.
The magazine was painstakingly designed and crafted to appear as though it was an
authentic artifact from 1977.